iosphere Park combines the protection of important natural and cultural values with the development of environmentally friendly environmental management methods.
In Austrian biosphere parks, where traditions and ecological diversity are honored, nature and man coexist peacefully together.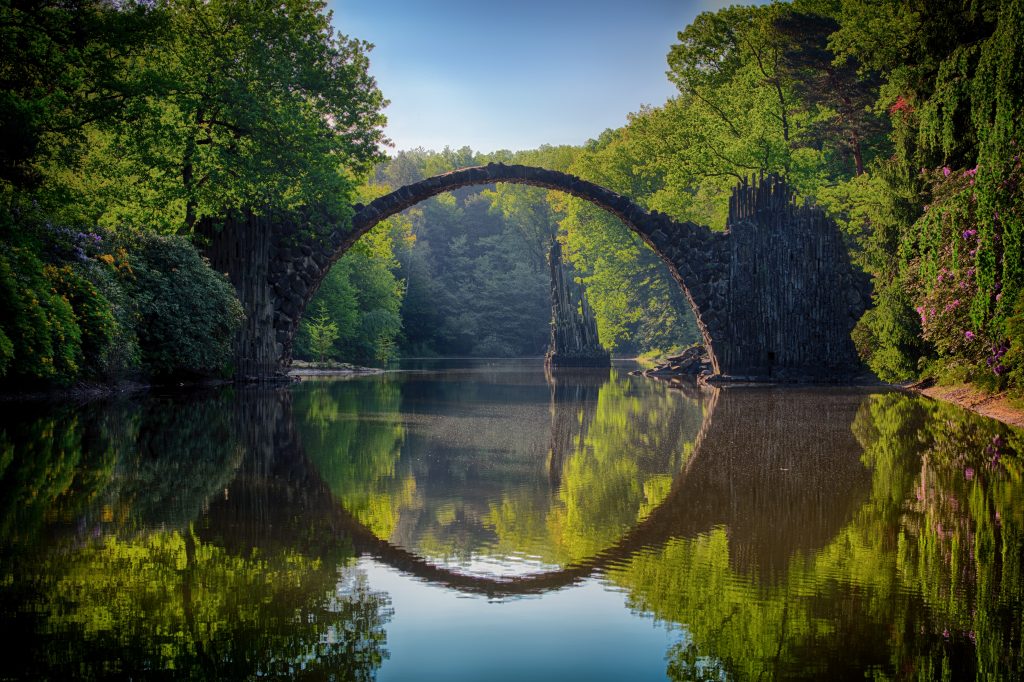 Vorarlberg: Greater Walsertal biosphere park
In the Greater Walsertal (Großes Walsertal), a sparsely populated mountain valley in which mostly mountain peasants live, guests are greeted by an idyllic mountain world with canyons, mountain streams and colorful alpine meadows. "To use nature in such a way as not to harm it", – this is how one can characterize the way of life in the region. These places have become famous thanks to the spicy Walserstolz mountain cheese, which can be tasted during excursions to the local mountain cheese factories. Also, the residents of Walsertal are very proud of their attraction – a break in the commune of St. Gerold (St. Gerold). The monastery, which has an Austrian environmental certificate, has a hotel that can accommodate up to 70 tourists. People who are in a difficult life situation are also accepted here. They are supported by the Oasis project.
Carinthia: Nockberge Biosphere Park
The picturesque Nockberge Mountains are located in Carinthia, in the southernmost federal state of Austria. They are among the oldest rock formations in Europe. It is best to get acquainted with this pristine natural beauty while hiking along a rather extensive network of hiking trails spread around the "Nocken" mountain peaks. Together with experienced maintainers – "Rangers of the Biosphere Park" – you will meet a stunning sunrise in the mountains or meet with representatives of the local flora and fauna. Along the way, tourists are waiting for a stop in numerous mountain huts, where you can taste homemade goodies.
Salzburg Region: the Salzburg Lungau Biosphere Park
In Salzburg Lungau (Salzburger Lungau) – the largest biosphere park in Austria, the peasants have all the conditions to produce environmentally friendly products and conduct activities that are safe for nature. Many manufacturers support the movement Slow-Food, practicing culinary pleasure without interfering with the environment or causing harm to animals. Farmers are also willing to introduce food production, prompting, thereby, conscious consumption of food. At Twenger Alm, for example, you can learn everything about the production of butter and cheese from fresh alpine milk. And in the bio-farm Sauschneider, guests can trace the entire grain path – from arable land to ready-made bread.
Burgenland: Neusiedler See Biosphere Park
Around the largest lake in Austria, people and animals have found a corner of nature for themselves. The Neusiedler See biosphere park (Neusiedler See), which overlaps partially with the Neusiedler See-Seewinkel National Park, is distinguished by an unusually large variety of animal species. The lake and its reed belt with an area of ​​about 178 km² serve as a biotope for a number of rare animals – insects, fish and amphibians. However, the reed belt of the lake is of most importance for birds. Large ciconiiformes, such as heron and spoonbill, consider this area of ​​the national park to be their home, as are songbirds, ducks and other species of birds. The reed belt of Lake Neusiedl See performs an important function – it is a nesting site for about 400 pairs of geese.
Lower Austria / Vienna: Biosphere Park Vienna Woods
The Vienna Woods (Wienerwald) is the only biosphere park in Europe, located on the outskirts of the city with a population of over one million inhabitants. It covers an area of ​​105,000 hectares; this territory includes the territories of 51 communities of Lower Austria and the seven districts of Vienna. Communities conduct various activities and organized excursions in the biosphere park to acquaint guests with the flora and fauna of these protected areas. In the dense undergrowth of the Vienna Woods live funny animals such as hazel dormouse.

Source: https://www.austria.info/ru/vidy-otdyh/leto-v-avstrii/peshij-turizm/biosfernye-p-rki-v-avstrii